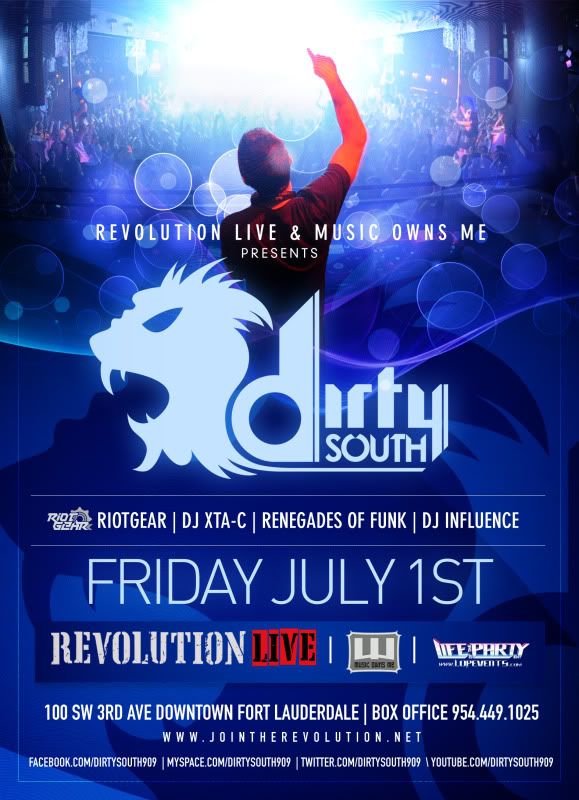 This contest is for 2 free Dirty South tickets!! How to win:
Make a status stating: Miamilivecast.blogspot.com is hosting a contest, giving away free tickets for Dirty South on Friday @ Revolution Live. Like my status so I can win!
(Make sure you tag @Miamilivecast in your status. You have to like our Miami Livecast Facebook Fan Page(Link Below) before you can tag us in a post.)
Whoever gets the most "Likes" on their status wins the event.
****If you plan on competing in this contest, make a comment on the event page so we know to look out for your status.*****
*The Winner will be announced during our Electro Wednesdays Livecast. Tune in to find out if you are the lucky one. Ustream link is at the bottom of this description.*
Links:
Ticket Giveaway Event
Electro Wednesdays Event
Facebook
Ustream
Twitter
Diddy feat. Skylar Grey - Coming Home (Dirty South Remix)
The Temper Traps - Sweet Disposition [Axwell & Dirty South Remix]
Dirty South feat. Rudy - Phazing (Original Mix)